Tom and Marg's Grey Nomad Trip
Part 2
27/04/2018. Still in Coober Pedy.
There are plenty of things to do but some overlap and are more of the same. Narrowed down a few things to do and decided we could probably fit everything into today and leave tomorrow for MARLA. This will break up the trip to Uluru. So instead of 488 kms to Erldunda and then 272 kms to Uluru we will now do 234 Kms to MARLA, 254 Kms to Erldunda, 272 Kms to Uluru arriving May 1st. More manageable for us as 500 km is a long day with stops etc.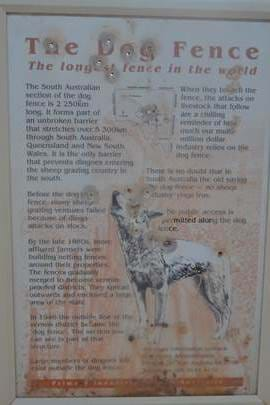 Our priority was The Breakaways. When looked at from a distance they look like they have broken away from the main range-the STUART RANGES. Had to go to the Underground Bookshop to get a permit to travel in the sacred area. ($8 a car for seniors) Margaret said, that'd be right…a bookshop in the middle of no where…let's get this over with. Everyone knows how I love a good second hand bookshop. Anyway, it was very disappointing. Hardly any books. We did get the permit and the lady was very helpful. For 50c she will give you a very detailed A4 map and directions that anybody can follow and not get lost. You don't need a guide.
It was a car trip through very spiritual land. I can see why the local aboriginal people consider this land sacred. The mountains and landscape is incredible and colours are truly beautiful. It would be spectacular at sunset. If you have come to see the Australian landscape this is one of the must doooos.. while you are in the Coober Pedy region. Do the round trip past the dingo fence then back to town on the Oodnadatta track. We even saw a large herd of emu's running along the dingo proof fence.
Other places visited today included:
The local cemetery-saw unusual tombstones.
The Serbian Church.
The Desert Cave Hotel Underground Historical display.
Guided tour of the Unooma Underground Home and Mine Tour. ($12 each) You need to do at least one of the underground tours to see how the opal miners worked and lived as well as a typical home of today. 70 percent of the population of Coober Pedy live underground. Average temp underground year round is 24 degrees.
The Catacomb Church
The Catholic Church. Marg went to 6.30pm Mass. 12 parishioners and 1 priest.
Karl Bratz words are simple,"Have a drink on me"
You can't drink the water at Coober Pedy or at Woomera. We used the water from our van tank for cuppa teas and bucketed water for washing up. The Caravan Park did have a water pump where you could fill the van up. We did on the way out. 40cents for 80 litres. Not bad value. There were 2 other pumping stations in town, ($2 for 40 litres, I thin
28/04/2018 Coober Pedy to Marlo. 235 kms
Stopped at Cadney Homestead (service station). Too many flies so put the van up for a cuppa. Becoming the thing to do. Only takes a minute to put up and down.
On the way out of CP we passed lots of mullock heaps and low, flat, dry lands. There are no fences out here so you see lots of signs telling you to be careful of livestock and any animals. There are very large cattle stations, each signed fairly well as you drive on.
The landscape changes as you get to Marla. Lots of outback mulga trees rather than low shrub and salt bush. It also gets a bit hillier.
We stopped at the Marla Roadhouse for the night. We arrived about 12noon and there were only a few in the park. By 3 the place was filling up as the swarm of grey nomads, along with the flies, continue to make their way north. We are beginning to see the same vans at every stop. At last we have a little patch of green grass.
The guy next to us has satellite coverage so I was able to see most of the Melbourne/Essendon game. It was great to see the Dee Boys play so well.
Up to now we have had good TV and mobile coverage.
Marla is the northern end of the Oodnadatta Track.
30/04/2018 Marla to Erldunda. 254 Kms.
An early morning start and we were on our way. The Rock is not far away. We decided to top up with diesel before we left as word is it gets dearer the further north we go. Diesel at Marla was $1.61c a litre.
We have been away a week now. Some stats:
Distance 1,870km Litres Diesel 397.4L Cost $567.75 L/100km 14.32L (we have a full tank that will see us for the next 1000+ kms and once we settle in at Uluru, Alice, Darwin, Kakadu and Broome our fuel costs will not be as high)
Parks $211.50 Most charge $30/32 pn
Food,etc $262
The roadtrip from Marla to Erldunda was remarkably uneventful. We saw wild horses, sheep and lots of eagles. Some eating roadkill and some hovering. I was lucky enough to get a couple of pics. The border crossing between SA and NT was a photo opportunity. From here the speed limit is 130kph. As if when you're towing a caravan. We arrived at Kulgera for a cuppa stop. Up went the van again….too many flies. The Kulgera Roadhouse bills itself as the first and last pub in the Territory. The Pub is worth a look as many hats, bras and other stuff hang from the ceiling. We did find GF pies here as well. I did notice that fuel (diesel) was 196.1L.
Would you believe we ran into Alan and Adam Nancarrow. Alan lives across the road from us, his son Adam now lives in Brisbane but went to Kangaroo Flat Technical School when we were there……and played basketball with Danny. They had just crossed the Simpson desert but were held up in Kulgera as their bull bar was getting welded back together.
Many dry creeks and the same vegetation later we arrived at Erldunda. This is the turn off to Uluru-Ayers Rock. There is an Emu and Kangaroo Farm here….and one poor little camel. Poor things look bored in captivity. So far no one seems to swimming, Although it is 27-28 the water is still COLD.