Barry & Nellie Wiggs 2017 Europe trip
Retire and Travel.
Since retiring, aside from just not going to work, the thing we have enjoyed doing most is travelling.
Our first big trip after retirement was a 3 month trip to Europe - it included a cruise leaving from Venice and down the Adriatic Coast to Koper, Dubrovnik, Bodrum and more. Then we joined some tours and did Ireland, Portugal, Spain and France. Then we spent a month in the Netherlands.
We obviously had a great time and saw some great sights. Its the people and stories though that
make a great trip.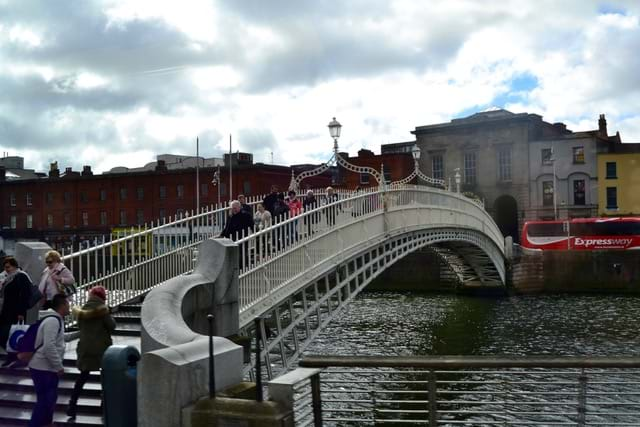 This is a photo of the halfpenny bridge. When it was first constructed, you had to pay a halfpenny toll to get across. Paddy and Mick wanted to get across but only had one halfway between them. "Do you have to pay anything for luggage?" Mick asked the toll man. "No you can take as much luggage as you like" said the toll man. "Here Paddy, get up on me back" and he pays one
halfpenny for himself and his luggage.
The Irish people are wonderful - if you sit outside for a coffee or a Guinness, you are always joined by locals and there is music everywhere. There is
also a story for everything.
This clock is what the Irish call "the Four Faced Liar". Our guide explained that each face of the clock shows a slightly different time and has for the past hundred years. "We could fix it of course" she said, "but where would be the fun in that?"
We also got to stand under Big Ben at 12 midday and hear the bells each face of this clock is exact however!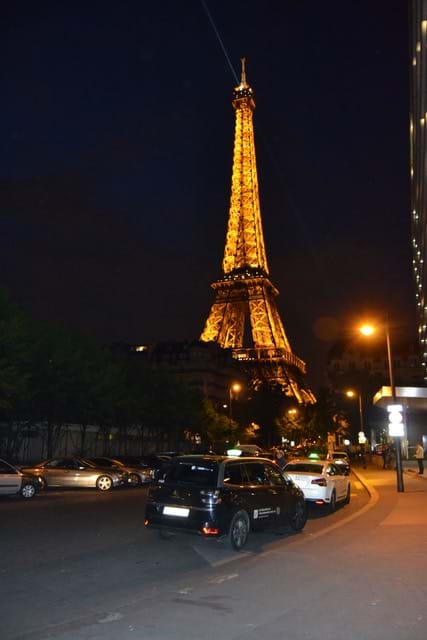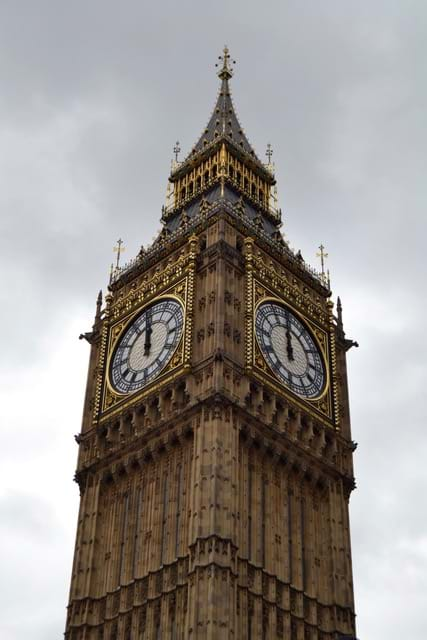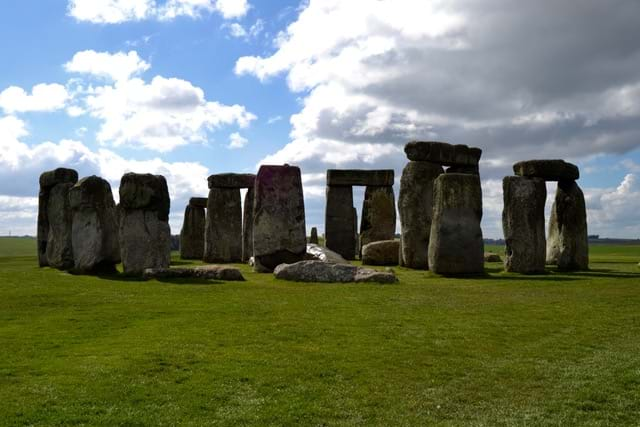 Seeing Stonehenge was also pretty special. ​As was staying in a hotel in Paris with this view of the Eiffel tower from the front door:
We have a lot more trips planned and find that we can do it all relatively cheaply. Retirement lets you go at a moments notice when the bargains come up. We intend to do this for as long as we are able!